Scott Walker: People concerned about Trump should be optimistic about Cabinet picks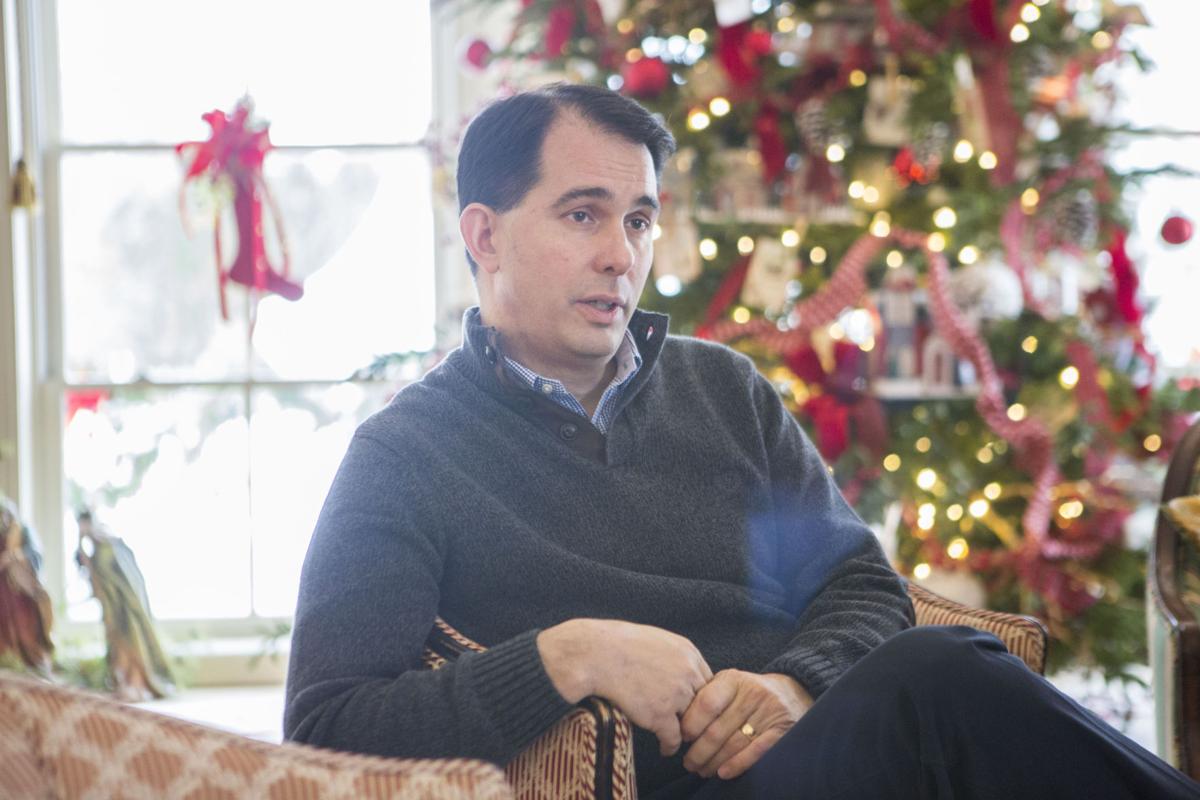 People with fears or concerns about the direction the United States might take under Donald Trump's presidency should take comfort in the country's system of checks and balances, Wisconsin Gov. Scott Walker said Wednesday.
"It's the beauty of the system our founders created with checks and balances in that no one person, it didn't matter whether it was President Obama currently or soon to be President Trump, can just dictate what happens in terms of policy," Walker told the Cap Times in an interview Wednesday.
Not only can lawmakers in Congress rein in an executive who oversteps his or her bounds, Walker said, but the courts can act as a barrier.
Senate Minority Leader Jennifer Shilling, D-La Crosse, a prominent supporter of Democratic nominee Hillary Clinton during the election, disputed the notion that anything could calm the fears of those concerned about Trump's presidency.
"There's nothing calming about the thought of President Donald Trump with one hand on the nuclear launch codes and the other hand tweeting insults at American citizens, businesses and NATO allies. It's frankly terrifying," Shilling said in an email.
But Walker said people with concerns should also be optimistic about "many, if not all of" the selections Trump has made for his Cabinet.
"You look at someone like (Defense secretary nominee) Gen. (James) Mattis, I was overseas a few weeks ago in Afghanistan and Kuwait and the UAE and Germany," Walker said. "Not only American soldiers, but the coalition troops were ecstatic about him as the leader of the Department of Defense in the future."
As Madison as it gets: Get Cap Times' highlights sent daily to your inbox
Trump can provide a "sense of stability" by surrounding himself with good, qualified people and allowing them to do their jobs, Walker said.
"I think it'll provide a fair and honest stability, not just for Republicans but for all Americans," he said.
Share your opinion on this topic by sending a letter to the editor to tctvoice@madison.com. Include your full name, hometown and phone number. Your name and town will be published. The phone number is for verification purposes only. Please keep your letter to 250 words or less.