Japan investigates alleged uranium online auction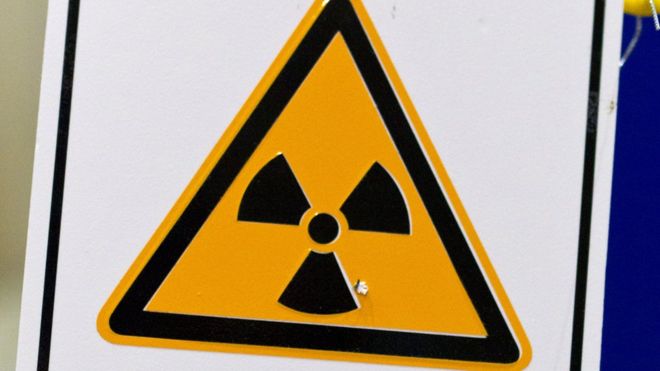 Japanese police are investigating how a substance thought to be uranium was offered in an online auction.
The seller and several bidders have been taken in for questioning, local media citing sources in the investigation say.
The product packed in a glass tube was offered as "Uranium 99.9%" in an auction on Yahoo.
According to the Kyodo news agency, a first test of the powder suggested it was radioactive.
The online auction was brought to the attention of the country's nuclear regulation authority in 2017.
The agency thought the material was likely to be depleted uranium and uranium powder, the Mainichi reports.
The paper also says the seller claims to have bought the substance on a website outside Japan.
The agency contacted Yahoo over the surprising sale, the auction was stopped and the case referred to the police.
It is not confirmed whether the material was indeed uranium and if so whether it was enriched.
The sale of nuclear fuel materials is prohibited in Japan and according to local media can lead to up to one year in prison.ADVERTISEMENT
Related Topics
More on this story
VideoVideo
'My skating coach sexually abused me'
1 February 2019
From the sectionAsia
Full article 'My skating coach sexually abused me'
SPORT Australian trainer in welfare scandal charged
Full article Australian trainer in welfare scandal charged
Australia strike 'may have' killed Iraqis
Full article Australia strike 'may have' killed IraqisMore Videos from the BBC
East of England weather forecast
Mum's surgery halted over bank fraud check
Speaker: Stop it, it's utterly irresponsible
MSP brands Churchill a 'white supremacist'
The lost town in the heart of the Amazon
'Ask before you touch anybody'
Recommended by OutbrainElsewhere on BBC
BBC NewsPaedophile caught in police sting jailed
BBC NewsDrug dealer's 'executioners' jailed
BBC.comHow IoT is Changing Every Industry
Recommended by OutbrainYou Might Also Like
BBC.comRelax and unwind with nature – the Tokyo way
BBC CultureThe rise of guilt-free gems
BBC CultureSeven words that can help us to be a little calmer
From Around the Web
Goodbye, Gantt Charts. Say Hello To The New Timeline!monday.com
56 Vintage Photos That Took It Way Too FarGroovy History
[Pics] Man Buys New House. Then His Gut Tells Him To Dig In His BackyardPostFun
This Is What Vikings Were Actually Like. The Photos Are Strikingly ScaryPast Factory
Top Stories
Trump: Wall talks a 'waste of time'
The president also claims that he has been told he is not a target in the Mueller probe.1 hour agoAustralia records hottest month ever22 minutes agoWhy are face masks selling out in Bangkok?27 minutes ago
Features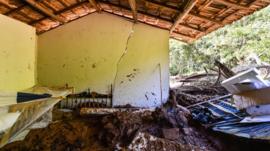 Inside the village destroyed by a dam