Why China is under pressure to make a trade deal
Karishma VaswaniAsia business correspondent@BBCKarishmaon Twitter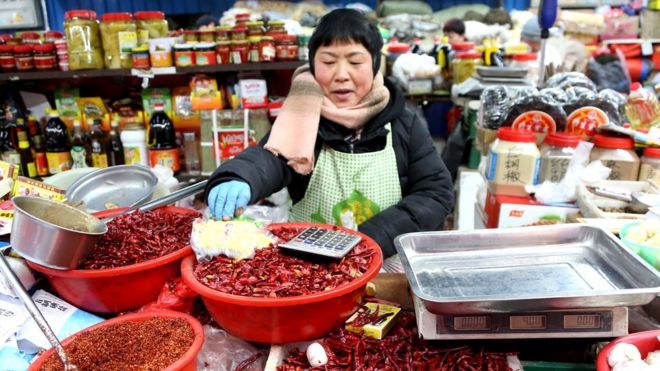 In Washington this week, the US and China are due to hold their highest level talks since the two sides struck a temporary truce to their trade war.
They have until 1 March to come up with some sort of compromise or tariffs will be hiked again, and we march back into a trade fight that affects us all.
China watchers tell me Beijing is under increasing pressure to make a deal.
Here's why:
A slowing economy
The trade war may not have caused China's slowdown, but it is definitely making things worse.
Growth data released last week showed China posted the slowest growth rate since 1990 but that in itself is not as worrying as other data points, including that consumer sentiment and retail sales are flatlining or weakening fast.
Small and medium-sized companies in China are feeling the chill with lower orders and inventories.
Just how much pressure the Communist Party is facing because of a weakening economy was reflected in a rare acknowledgement by President Xi Jinping, whose legitimacy is based in part in keeping China strong.ADVERTISEMENT
Losing its factory lustre?
There is also evidence to show that foreign firms are diversifying their sourcing, production and supply chains away from China, if not pulling out altogether.