First lawsuit against Trump wall declaration filed in Washington court
Follow Us
SearchSearch Keyword:
RECOMMENDED





SPONSORED CONTENT
SPONSORED CONTENT
TAKE A LOOKTom Selleck Confirms the Rumors On Yesterday MorningDenzel Washington Confirms the RumorsMen Don't Need Viagra If You Do This Once DailyViagra Obsolete: New Replacement Cheaper, Safer, FasterTop Gut Doctor: I Beg All Americans To Throw Out This VegetableDo This Immediately to Remove Nail Fungus (Try It)Trump Gives Each US Resident $817.21Viagra Obsolete: New Replacement Cheaper, Faster, SaferSeniors with No Life Insurance Are in for a Big SurpriseWhat Happens When Seniors Take A Sleep Supplement?Powered by
QUESTION OF THE DAY
Which Democrat had the best campaign launch?
Question of the Day ELIZABETH WARREN KAMALA HARRIS CORY BOOKER AMY KLOBUCHAR OTHER NONE
View results
STORY TOPICS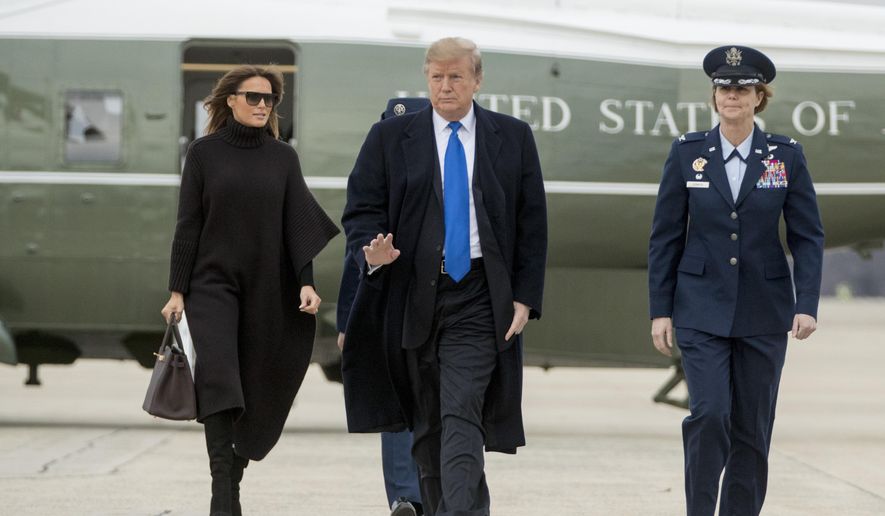 PrintBy Stephen Dinan– The Washington Times – Friday, February 15, 2019
The first lawsuit was filed in federal district court in Washington, D.C., Friday evening challenging President Trump's new emergency declaration to build his border wall.
Three Texas landowners and the Frontera Audubon Society in Texas asked a judge to halt any action Mr. Trump might take under the declaration, arguing that a fight with Congress over spending money doesn't constitute an emergency under the 1970s-era National Emergencies Act.
The landowners say they're in the path for future wall construction, while the Audubon Society says its members are bird-watchers who might see their favorite fowls chased out of the area by wall construction, impeding their ability to birdwatch.
The litigants said whatever justification Mr. Trump had for declaring an emergency disappeared earlier Friday when, in announcing his plans, the president said he could have waited and gotten the money over time from Congress.
"I didn't need to do this, but I'd rather do it much faster," the president said.