President Trump praised the nation's truckers Thursday with an event at the White House, saying they have a "critical role" in helping America to defeat the coronavirus by delivering food and crucial supplies.
Flanked by tractor-trailers on the circular driveway of the South Lawn, Mr. Trump said he was speaking for all Americans by saying, "thank God for truckers."
"In the war against the virus, American truckers are really the foot soldiers that are carrying us to victory," the president said. "Truckers are playing a critical role in vanquishing the virus, and they will be just as important as we work to get our economic engine roaring."
---
TOP STORIES
Trump threatens to adjourn Congress to make recess appointments
GOP mocks 'Nancy Antoinette' after Pelosi shows off high-end freezer full of ice cream
Trump considering second round of direct payments to Americans
---
He gave four truckers large gold keys, and said, "You're essential, that I can tell you."
Truck driver Dylan Madigan of DHL Express in New Jersey said he has been honored to deliver medical supplies in his job.
---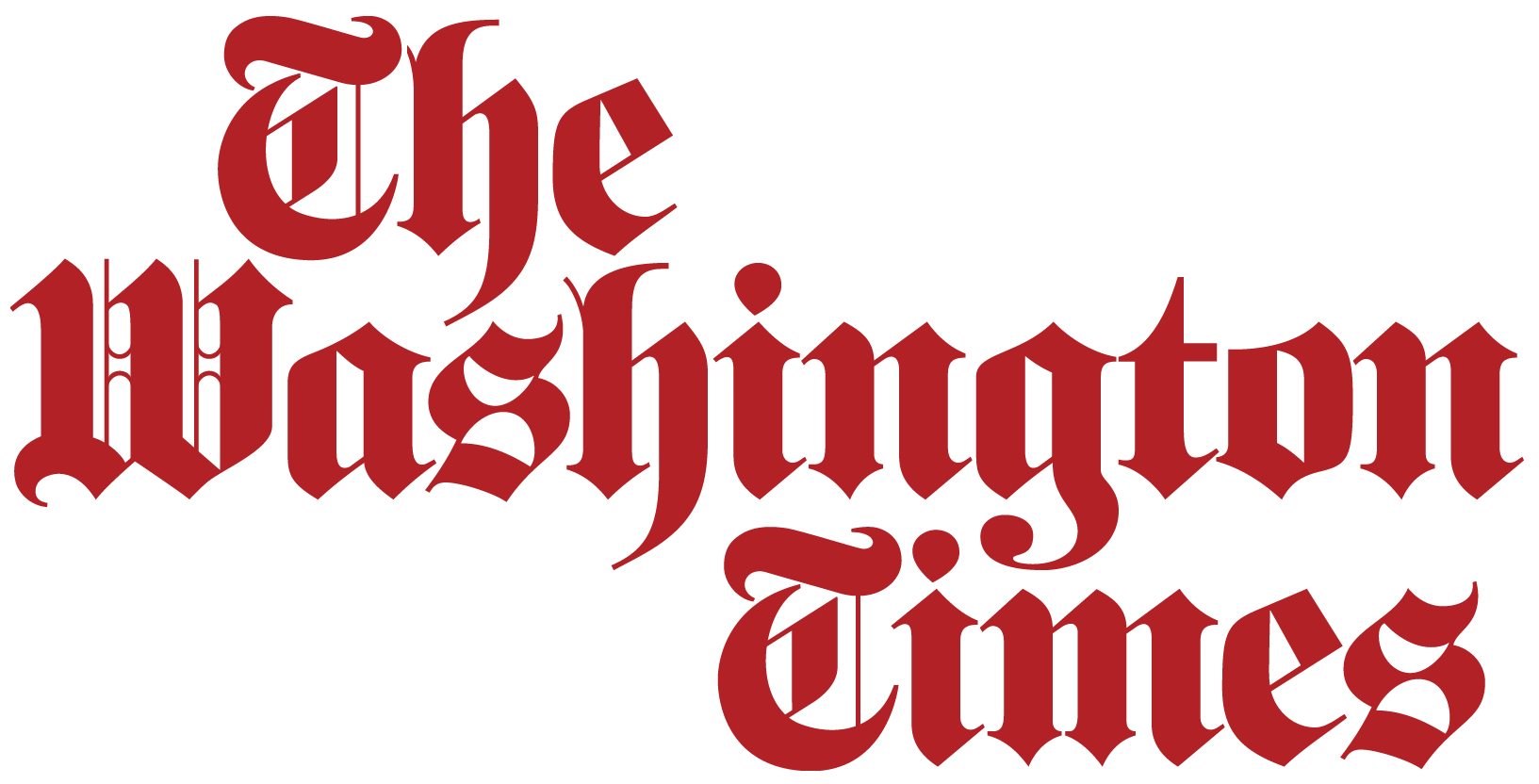 Top ArticlesUnemployment to hit 14% in preliminary CBOestimate
READ MORE
---
"We are on the front lines, but we also know that our true heroes are the medical professionals who are battling to save thousands of precious lives each day," Mr. Madigan said.
Stephen Richardson, a driver for Big G Express in Shelbyville, Tennessee, said he has switched during the crisis from hauling barrels of Jack Daniels whiskey to delivering loads of hand sanitizer. He said being honored at the White House "means the world to me."
He asked the public to think about the roughly 3.5 million truckers on the road each day during the crisis.
"If you pass a truck out there on the road and get a chance, say thank you," Mr. Richardson said.
Transportation Secretary Elaine Chao said the administration is working to ensure that rest stops and truck stops are open around the country and have enough food and beverages.
"Without you, it would be impossible to keep our economy moving and get food, medical supplies and essential supplies to where they need to be," she told the drivers. "Truckers are playing a heroic role in helping America cope during this crisis."
SIGN UP FOR DAILY NEWSLETTERS
Copyright © 2020 The Washington Times, LLC. Click here for reprint permission.
Please read our comment policy before commenting.
Popular in the CommunitySponsored
PAYCHECK PROTECTION PROGRAM RUNS DRY; GOP BLAMES DEMOCRATSMary8hTake a bow, Dems. It's official. People are out of work and their jobs may never come back. Yes, NEVER. Under the rules of the PPP, businesses that apply for the loans must keep employees on payroll throughout the crisis in order for the loans to be forgiven. Once employees are officially laid off, all forgiveness goes away and loans must be repaid in full. So unless these companies that have run dry can find another way to keep employees on payroll, there's little point in approving further PPP funding in terms of keeping jobs in tact. Now, thanks to Dems' special interests, businesses are being shuttered and jobs are being lost, possibly forever. Shame on you!
---
'IGNORE THE LIES': PELOSI CALLS ON AMERICANS TO TUNE OUT TRUMP, 'LISTEN TO SCIENTISTS'CyanController1dThe most powerful woman in the United States has spent years weakening our country, spending millions on her personal affairs ($1 million a year on plane trips), She has on her own authority spent additional millions traveling to NATO, the EU, Afghanistan, Saudi Arabia, to express the views of her party.The cost of the determined attempt to unseat a weak amateur has been in the millions—as well as dividing the country into bitter partisanship.Now the virus has brought a response which is saving lives. It took the authority of the president.
---
GOP MOCKS 'NANCY ANTOINETTE' AFTER PELOSI SHOWS OFF HIGH-END FREEZER FULL OF ICE CREAMgombie5hGrandma Pelosi: I live in luxury and eat expensive goodies – you all can lose your jobs then wait in unemployment lines while I withhold PPP until I get my way. Sorry losers – but I'm elite!
---
CORONAVIRUS CASE AND DEATH COUNTS IN U.S. RIDICULOUSLY LOWGoldWrench1dSince this post loves math so much, lets do the math. COVID-19 has a R nought of 2.2 compared to the flu's R nought of 1.3. Which means while the flu infects around one other person for each person affected, COVID-19 infects two. Initially, that may seem like not much of a difference, but you do the math yourself. You're literally infecting exponentially higher than the flu.As of April 15, 579,000 people have been confirmed with COVID-19. If each infected person infects 2 people, then 1,158,000 people are infected in the first few weeks, 2,316,000 people are infected in the next few weeks, and 4,632,000 are infected in the following few weeks.Let's say we stop the number there. If the mortality rate is 3.4%, then around 157,000 people have died as a result of COVID-19 within a matter of weeks. That's more than 6x the amount of people that die from the seasonal flu!The flu seems nominal but only because it's predictable. We can predict the strain of the flu, we can prevent the flu with vaccines, and at the very least we know the flu will only last a season.The rate of spread and mortality rate of COVID-19 is significantly higher than the flu. The limit to the number of people it can infect and kill is as of now, unlimited. We have no cure and we have no vaccine.I don't want to tank our economy. However, I'd rather have people alive to rebuild it than people die to keep it alive.
---
NANCY PELOSI VOWS TO CHALLENGE 'DANGEROUS, ILLEGAL' CUTS TO WHO FUNDINGMary1dOf course she's challenging cutting off funding for WHO. Never mind that the whole UN has become a corrupt puppet of rogue governments and should be evicted from US territory. And never mind that it has been a full 10 days since Nancy put the stimulus for US small business on the back burner. Clearly, her priorities lie elsewhere than with US interests.
---
TOP SWEDISH OFFICIAL: VIRUS RATES EASING UP DESPITE LOOSE RULESPurpleCoffee8hThe U.S. should of followed Sweden's lead. I live in California where less than 1000 people have died in the entire state of 40 million after 5 weeks of quarantine with no end in sight for restrictions to be lifted. Its time for the people to take control of their lives and get back to work.
---
ALEC BALDWIN: 'GOD'S BEST HOPE FOR ENVIRONMENTAL STEWARDSHIP' MAY BE CORONAVIRUS PANDEMICToranRand3hWe can always count a celeb with a room temperature IQ to be more clueless than even Pelosi. Baldwin, you promised to move if Bush was elected; then again for Trump. If you won't move, do your part for the environment and turn yourself into compost.
---
RESENTMENT GROWS AS GOVERNORS PILE ON RULES FOR REOPENING ECONOMYPurplePalmtree9hThe Governors are doing a fantastic job and should make all decisions about when to reopen. My personal favorite is Her Royal Majesty The Queen of MichiganThe Queendom's Social Distancing Rules for Public Safety:..you can legally smoke grass, but you can't mow it..you can have 2 people in a canoe or 8 on a sailboat, but not 1 in a motorboat or a jet skithe entire population must shop only in certain designated stores and walk on approved aisles where everyone in town, who has the virus, is sure to intermix with the population who doesn't have it. This is the best way to funnel the virus into small tight areas and make sure plenty of minorities catch it and the sympathy/race card vote will make me Biden's VP pick
---
MICHIGAN SHERIFFS ACCUSE GOV. WHITMER OF 'OVERSTEPPING HER EXECUTIVE AUTHORITY'Nick Daniels1hThese rules and those of other states are intended to be followed and enforced using common sense. The governors can't enforce them, only local law enforcement can. People are expected to understand the reasons for these rules, and freely follow them if they have any sense of social responsibility otherwise, there is no place in America where anyone will be safe it's only a matter of time before the disease reaches almost everywhere. Some people think this disease only affects the crowded cities, but apparently around 2/3 of America's rural counties also have active cases. Local law enforcement is expected to show the leadership role their job calls for to encourage people to be socially responsible during the crisis and it doesn't have to be punitive…
---
GREEN NEW DEAL WOULD FUEL 'MASSIVE INCREASE' IN MINING FOR BATTERIES, TURBINES, SOLAR PANELS: REPORTGreenPopsicle3hTotal insanity! DEMON-o-crats are right out of their minds,folks. We rely toomuch on China as it is. This sort of idea might be a huge benefit for someone.Yeah, CHINA! Think they own us now? Just wait.
---
DO GOVERNORS HAVE THE RIGHT TO DECIDE WHICH HUMAN ACTIVITIES ARE ESSENTIAL?SadSack11b23hI don't always agree with Judge Nap, but here I totally agree with him.
---
CONFRONTING THE U.S. DEBT CRISIS BEFORE IT'S TOO LATEOrangeWrench22mI think a balanced budget is a great thing for a second term President to pursue. It's going to be painful and unpopular. Politicians don't do painful and unpopular. They want to give everything to everyone. It will take a man as strong-willed and independent as Trump to get something like that done.
---
FEMALE RUNNING MATE FOR JOE BIDEN NOT THE TOP PREFERENCE FOR VOTERS: POLLOrangeGuitar6hWhat ever happened to getting the BEST PERSON for the job? Identity politics suck!
---
SEN. CHRIS MURPHY SAYS TRUMP, NOT CHINA, RESPONSIBLE FOR 'TENS OF THOUSANDS' OF DEATHSOrangeClover6hThe propaganda ministry of the CCP has many dupes.
---
Conversation(3)When logging in with Disqus, please only use the "Email" option with the same details you already provided or use the "Forgot your password" optionSort byBestLog In
82ndAirborneLeader32mNo trucks – no food, clothing, medicine or pretty much anything else. If it got to you, somewhere along the line, it got there on a truck. I'm guessing sooner or later one of the whack job governors is going to ban trucks.ReplyShare1 Like

OrangePlanet23m82ndAirbornewow, pre-emptive victim card. Amazing how easy your job is.ReplyShareShow 1 more replies
TermsPrivacyAdd Spot.IM to your site
Click to Read More and View Comments SPONSORED STORIES
TOP STORIES
















NEWSLETTERS
Breaking News
Tammy Bruce
Daily
Jennifer Harper
Weekly
Bill Gertz
Today's Opinion
Front Page Podcast
Charles Hurt
Terms of Use / Privacy Policy / Manage Newsletters
FIND US ON FACEBOOK
FIND US ON TWITTER
All site contents © Copyright 2020 The Washington Times, LLC | 3600 New York Avenue NE | Washington, DC 20002 | 202-636-3000